Webinar Description
This presentation is designed to provide insight on common issues surrounding remote work while additionally highlighting practical tools and sharing relevant experience as both a supervisor and a staff member.

Learning Objectives:
Answers to common questions and how to address stereotypes about remote work
How to develop an effective remote work plan that works for supervisors, employees, and the University.
Methods for tracking productivity in a remote work scenario
How to build trust as a supervisor and an employee in a remote environment
MSU WorkLife Office
The WorkLife Office partners with the community to create an inclusive, responsive work environment where all faculty and staff are respected and supported toward well-being in work and personal lives. Our educational program aligns with that mission.
Remote Work Strategies in Action
In Collaboration with...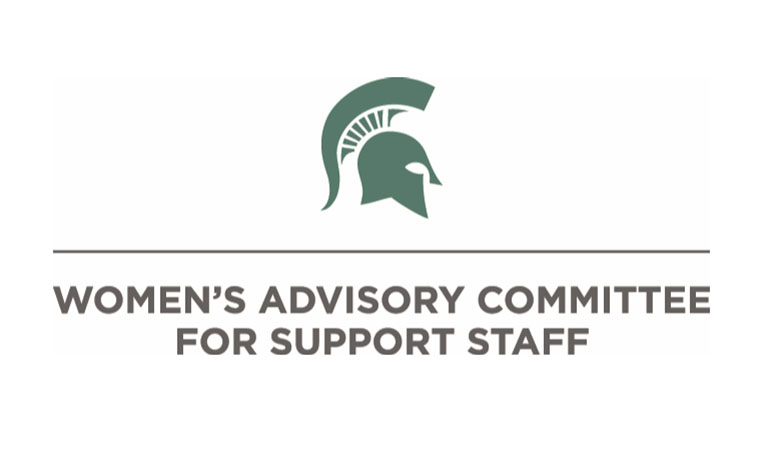 Women's Advisory Committee for Support Staff (WACSS)
Click here to access the slides and template handout (Requires MSU NetID)
Presenter
Camille Ash, Management Analyst/S, MSU Controller's Office
Camille is in her 12th year at the University and provides primary support as a Management Analyst (Supervisor) on the Finance Business Application Support Team (FBAS) within the Controller's Office. This team serves the University in multiple functions, but most recent notables would include their assistance during the Concur Travel System implementation and developments to the Financial System, such as the Service Provider Billing document, that are designed to improve efficiencies for central and end users so time can be better spent where it counts.
While Camille has worked as an Accountant and Analyst for multiple industries across the country, she is a Spartan through and though! She received a BA in Accounting from the Eli Broad College of Business at Michigan State University and credits the program and a reference letter by professor Fred Jacobs as the main reason she was hired for her first job post college in the Financial District (private sector) of San Francisco.
Her experience as an undergrad at MSU instilled a strong desire to help others achieve their goals. Her exposure to other inspiring University members as an employee has given her the tools and opportunities to apply that passion. She attempts to serve others beyond her primary role by providing an annual presentation on Accounting and Organization Structures in the Financial System as part of the Financial Administrator's Development program, being a founding member of the Organization Planning Group that helps organizations across campus identify how to improve their structures for the best outcome across multiple systems, and even served on the Women's Advisory Committee for Support Staff from 2014-2016. Most recently, Camille was selected to participate in the Leadership Institute developed by the Controller's Office in 2016. The institute is designed for our existing leaders and high potential individuals to acquire and enhance the core competencies and cutting-edge skills required to effectively lead and achieve long-term success in a high-performing university.
Remote work as an opportunity to improve productivity while also obtaining/retaining quality employees is a subject near and dear to Camille's heart. Camille is married to Rob Ash, the Director of Bands for Huron High School in Ann Arbor. They have a 6-year-old son (Xander) and after many commuting years decided to build a house and move to Ann Arbor. While initially certain a job change would be required, Camille decided to take a closer look at remote options. "Even though there were other job opportunities, I determined that if I could find a way to keep my skillset at MSU, that's what I really wanted to do. I am a Spartan." So, in early 2018 Camille researched the options available, and considered how she could be successful to the benefit of the University while working remote. She developed a plan that she proposed to her Supervisor, which they worked through together and adjusted based on the need to benefit the employee, job function and MSU. The state lockdown happened the day after Camille closed on her new house in Ann Arbor. While an incredibly stressful time, all the work that Camille had done building a process and tools for remote work was then able to be leveraged by the entire team and shared amongst other groups in order to help reduce the stress and productivity loss many experienced during the conversion to a remote environment.
"It is my hope that by being willing to have an open conversation and share my experience that others may gain insight on how to improve their own work structures to the benefit of all involved. Go Green!"