Webinar Description
The Kinship Care Resource Center (KCRC) is a non-profit organization through the School of Social Work at Michigan State University that serves kinship families across the state of Michigan. Kinship care is the full time care, nurturing and protection of children by relatives, members of their tribes or clans, godparents, stepparents, or any adult who has a kinship bond with a child (Child Welfare League of America, 2011).
Presented by: Tracey DeFeyter, Navigator, Kinship Care Resource Center, MSU School of Social Work
Series: Multigenerational WorkLife
Topic: Multigenerational Families and Kinship Care
The WorkLife Office partners with the community to create an inclusive, responsive work environment where all faculty and staff are respected and supported toward well-being in work and personal lives. Our educational program aligns with that mission.
Multigenerational Families and Kinship Care
Click here to view PowerPoint slides.
Guest Speaker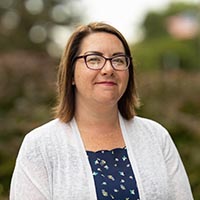 Tracey DeFeyter
Navigator, Kinship Care Resource Center, MSU School of Social Work
The Kinship Care Resource Center (KCRC) is a non-profit organization through the School of Social Work at Michigan State University that serves kinship families across the state of Michigan. Kinship care is the full time care, nurturing and protection of children by relatives, members of their tribes or clans, godparents, stepparents, or any adult who has a kinship bond with a child (Child Welfare League of America, 2011).